Fish on Toast.
Inspiring the Entrepreneurial Leaders of Tomorrow
What we stand for
We exist because we want to see talented students make their dreams come true. We'll inspire you to build your own business, introduce you to the students and professionals that can help make it a reality, and help you take the first steps.
Come to one of our speaker events if you have any questions about the startup world, you have an idea but don't know where to start, or you just want to enjoy a bit of beer, pizza, and conversation with some interesting people.
We inspire the entrepreneurial leaders of tomorrow, starting with you.
Next Event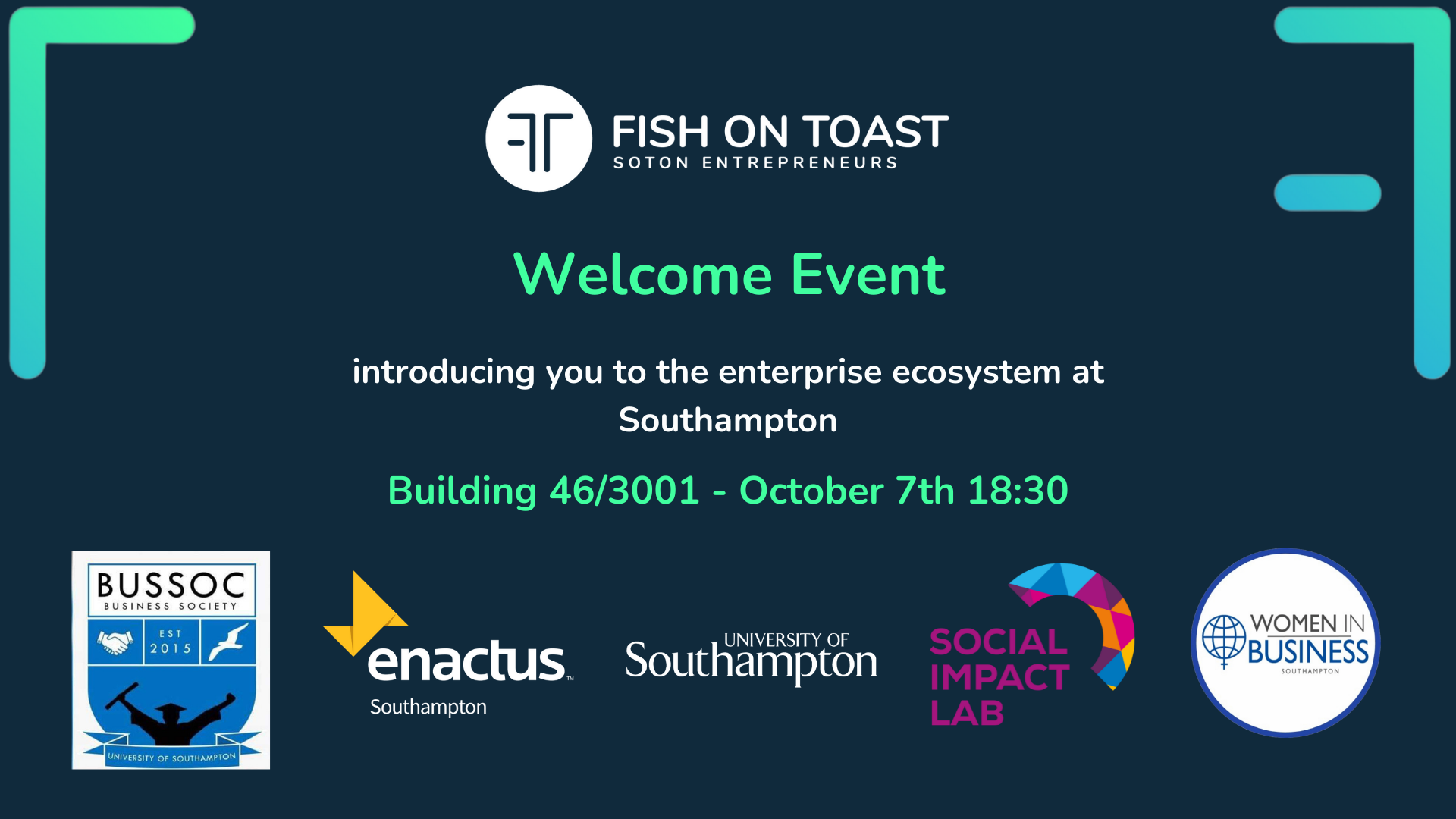 Welcome Event
Come along, grab a free beer, and find out all about the Enteprise and Business ecosystem at the University of Southampton, as well as the various opportunities that are available to help you start your business or gain new skills.
Fish on Toast will be leading this event in collaboration with Student Enterprise Team, Women in Business, Business Society, Social Impact Labs, and Enactus.
The event will include of a short presentation followed by announcing the winner of our Bitcoin giveaway organised by Fish on Toast, as well as an opportunity to network afterwards over drinks. Details about the giveaway can be found in the link below.
There is limited availability to sign up ASAP to avoid disappointment. This event will sell out. If you can no longer make it, please let us know so that the ticket can be reallocated.
Starts at 6:30PM on 7 October at 46/3001!
Suscribe to our newsletter
This is one of the fastest ways to stay connected and up-to-date with our latest news.